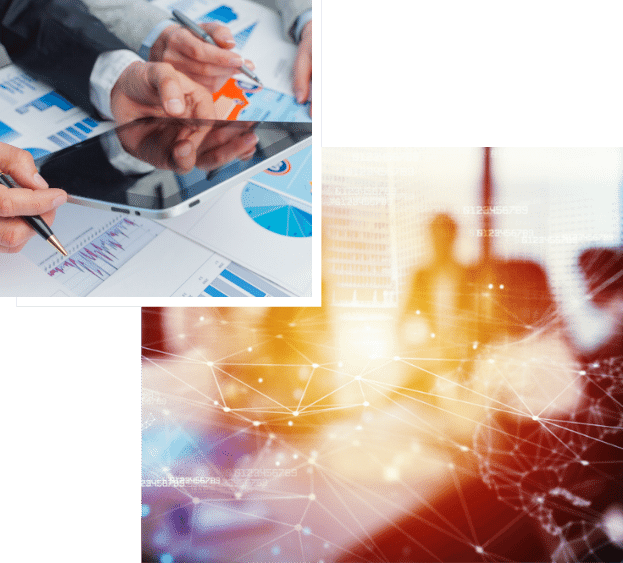 About Us
"WELCOME TO

SDG

ACCOUNTANT

SDG Chartered Professional Accountant was started in the spring of 2014 as an accounting firm dedicated to servicing clients with tax filing in the Greater Toronto Area.
SDG Accountant is comprised of staff who have worked as former tax consultants at Big 4 public accounting firms. We exclusively practice cross-border taxation in Canada and the U.S. Working for many years, we have encountered several tax challenges that were difficult to work through, but we got through them all with professionalism and hard work.
Whether you require tax return preparation or counsel in a tax dispute, SDG makes the process as simple as possible. We begin our procedure by communicating with you and requesting any and all information that we may require. We make certain that we assure our clients that we will take the necessary actions to address the problem. Finally, all of our clients are delighted with our solutions and are stress-free.
Services
Services

Our Solutions
Let's discuss how we can go the extra mile to ensure that your Accounting and Tax concerns are expertly handled, with the utmost care.
Portfolio
Company Case Study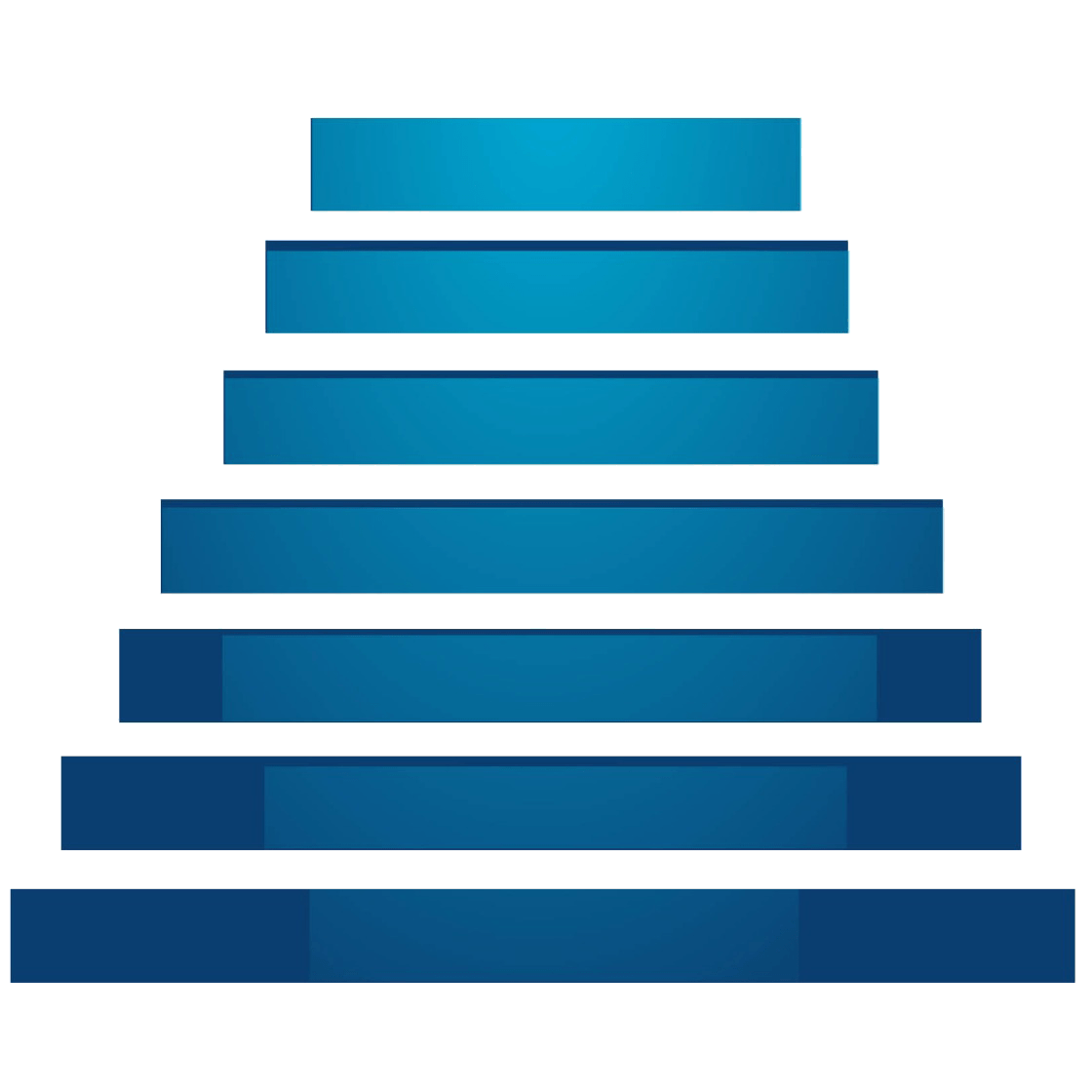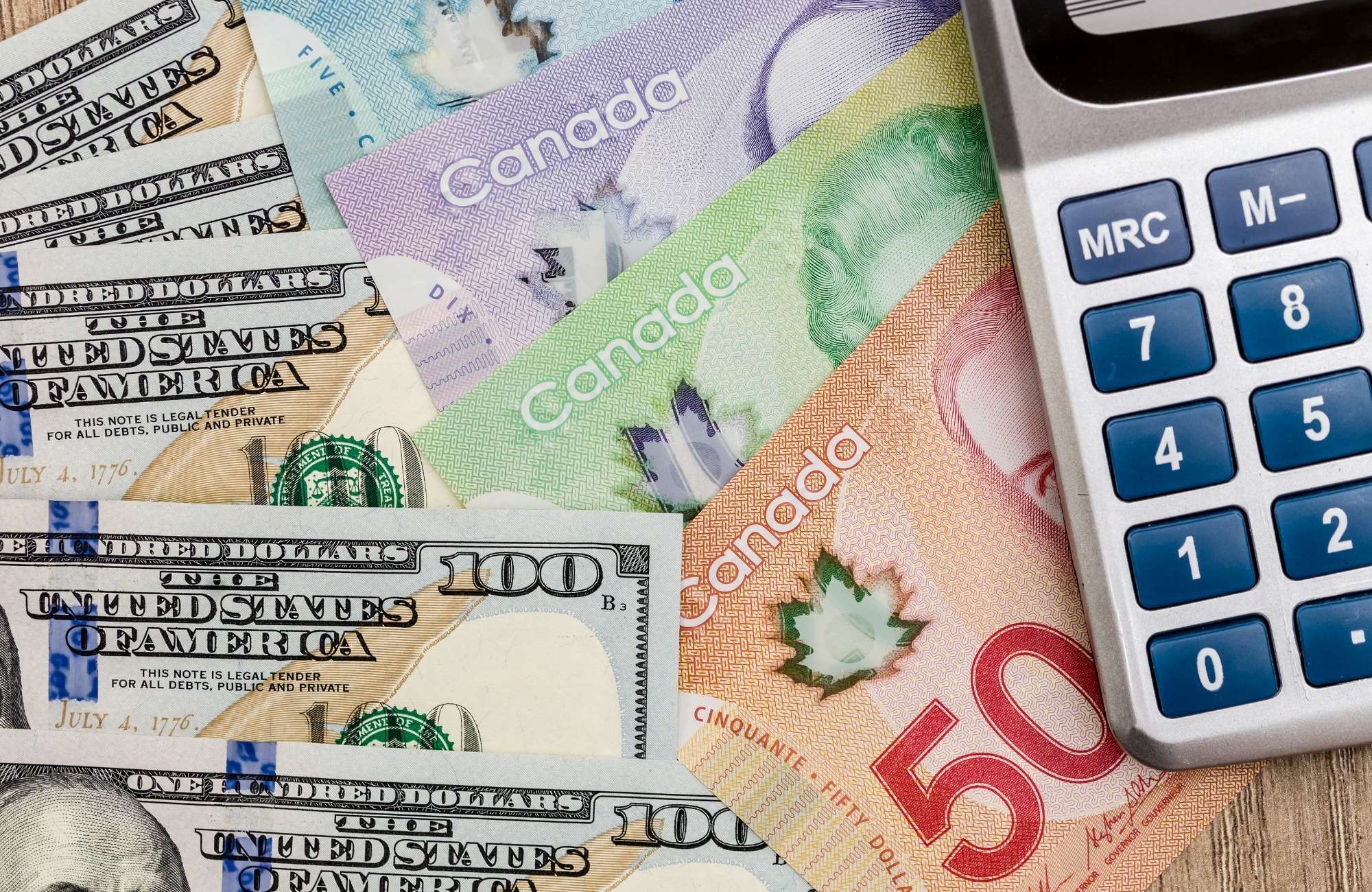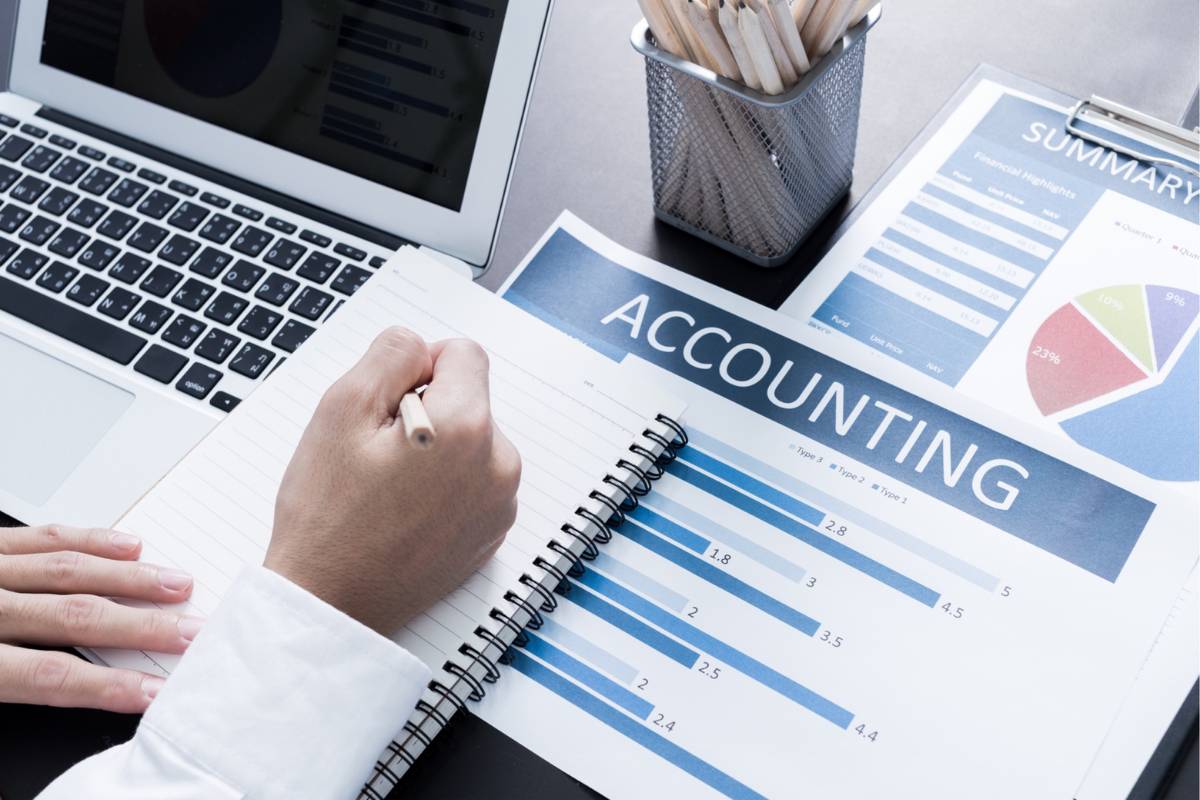 Fun Fact
Improve & Innovate Business Trends
Years Combined Experience
We enable constant enterprise transformation at speed and scale.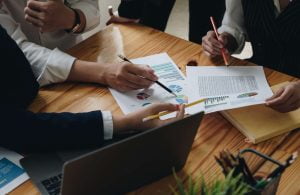 If your business does not have the economic resources to hire a full-time in-house accounting team, SDG Accountant has the knowledge and experience to maintain your accounting transactions and tax records in order to help you make the right decisions and focus on growing your business. We eliminate the cost of hiring, training, and maintaining accounting staff. In fact, it has been found that outsourcing your accounting can save your company 40 to 60 percent over hiring in-house. We also offer you the option of three flat-rate packages based on your current needs.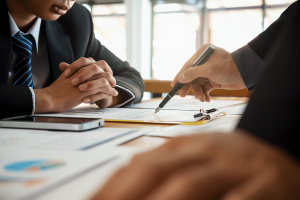 At SDG, Chartered Professional Accountant Toronto, our mission is to provide all our clients with effective personalized tax advice. And our services aren't just limited to tax planning and preparation, they are extended to thorough preparation for audits of all kinds.
We accomplish this with our one-on-one consultations which enable us to customize tax plans to save money while adhering to CRA regulations and requirements.
At SDG Accountant, our team of financial and business advisors provides our clients with the support they need to enhance their financial position to meet their business growth strategy. We also provide complete assistance as you set up your new business.
We do this with comprehensive audits and reviews of their business processes and provide advice and plans to achieve their goals.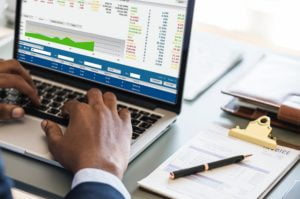 We provide our clients with customized investment solutions and insights to assist them in making decisions that will help them achieve their financial goals. We also evaluate our clients' cash flow situation and find creative ways to keep their cash flow going. Our accounting and tax specialists achieve this by conducting an analysis of income and financial statements to ensure the most effective results.
"Timely, Reliable and Knowledgeable service. I filed my taxes with Sami and his team and they provided the Next Day service of my return, which is incredible. Also, with the highest refund, I have seen on my taxes to date. I attribute this to their diligence and attention to detail. Very thankful I chose to file my Taxes with them and the fact that they communicated with me along the way."
"I switched from being an employee to an independent contractor and SDG was able to give me the right tax tips I needed… thanks team I will be coming back to you come tax time."
"I would highly recommend SDG Accountant Ltd. as a complete and reliable tax filing return. The agency's consistency and professionalism were far more superior then other firms I have dealt with before. Their attention to detail and commitment to each client is what sets them apart from other firms. I was very satisfied with their work ethic, and believe it would be very beneficial to any business or individual."
"Sami and his firm have provided me with tax preparation and related tax counsel/advice for my business tax returns from 2013 through 2015 and maintaining my business books. He has been knowledgeable, reliable, efficient and demonstrated great integrity across the work he has done for me and my small business. He is also friendly and enjoyable to work with. I will continue to use Sami and his team for my tax and business needs and I highly recommend them."
"SDG Accountant gets the job done quickly and with no hassles. When you want to maximize your return within the guidelines of the CRA, SDG is the right choice. They ask for all the information they'll need up front, and once they have it, your return is ready in the next couple of days. Would highly recommend, I know where I'm going for tax year 2016!"
"I had an enjoyable experience with Sami and his team, while I was filing my taxes this past weekend. It was quick, professional, and worth the money as well. I filed them on Saturday and got my T4 summary emailed back to me the next day. I highly recommend SDG Accountant Ltd for your tax needs."
"Sam, probably the most well dressed, professional, fast and easy accountant. He really did a great job at filing my taxes!"
"Sami at SDG Accountant was fantastic. He was very efficient and professional. He thoroughly answered all of my questions and was very knowledgeable. I would highly recommend him and the SDG CPA firm."
"What a pleasant experience! So professional, timely and efficient. Sami was helpful and knowledgeable, he answered all my questions and concerns. Very happy with the outcome and will be returning!"
"SDG accounting is by far the best experience I have ever had. They are quick, knowledgeable and very efficient. I know that I will be going back to Sami and Andrew every year. They went above and beyond! I highly recommended anyone needing tax or accounting services to get in touch with these gentlemen."
"Approached SDG for a CRA issue I was dealing with. I sat down at their downtown office and in a matter of a few weeks my issue was fully resolved. I cannot thank you enough for all of the help. I look forward to working with your team in the future if the need arises!!!"
"What Stands out about this firm is they're very personable with their clients. As a dual citizen, I am limited in my options for firms who can handle both U.S. and Canadian returns and file them accurately. I approached SDG and they have a U.S. Tax lawyer on the team who works closely with their CDN office to ensure that foreign tax credits are being claimed properly. I am glad I found this firm as I will be looking forward to working with them for years to come!!!!"
"I approached SDG accountant for my accounting and tax needs. I run an online marketing company and wanted to get the best possible tax planning scenario. Sam sat down with me and listened to my goals and what I wanted to accomplish in the next few years. He worked out a strategy and gave me processes to help my business finances be more organized. As an owner of a small corporation, I can trust SDG to deliver professional services at a reasonable price. Thank you guys and I look forward to continued satisfaction."
"Great Experience Working with SDG Accountant. Smooth Process with Effective, Timely and Professional Service. Would Highly Recommend them."
"Amazing service!! I was impressed with the quality of service and professionalism. I would choose SDG Accounting over H&R Block any day… quick and easy nothing beats them!"
"The whole experience was amazing!! So timely, professional and efficient, Sami filed my taxes as soon as I had sent him all the necessary documents with zero hassles. He will certainly be my accountant in the next few years! Thank you!"
"SDG Accounting consistently helps me with my personal and small business accounting. It's difficult to keep up with all my finances and I couldn't appreciate the help more than I already do. Thanks a lot for the constant advice and returns."
"I have been using the services from Sami as my accountant for years now, and he is an absolute lifesaver. He and his team at SDG Accountant helped me out of a messy situation from my previous accountant and my businesses are thriving now. Much more than just accounting, business and tax advice is second to none. I highly recommend SDG Accountant to anyone who is serious about their business and going to the next level."
"Dear Sami and Andrew Thank you very much Gentlemen for being able to resolve my issues with the CRA. You'll have been a very professional organization that treats clients' issues very seriously and with respect. I am so glad that I found you'll online, my previous company took so long and finally I just gave up on them. I and my wife thank you once again and wish you all the very best. Thank you once again."
"By far the best tax experience I've had. SDG Accountant is an effective and efficient firm that offers professional yet personal service. They took the time and energy to make this an effortless process and got me back more than I could hope for. Very knowledgeable. I will be using them for years to come. Thanks!"
Contact Us Here
We'd love to hear from you
Whether you want to know more about one of our services, or the industries we serve, or you just need help with directions to the closest SDG Accountant office - whatever your question, we're here to help...
Make Custom Request
Welcome to the SDG Contact Desk
Let us know what we can help you with.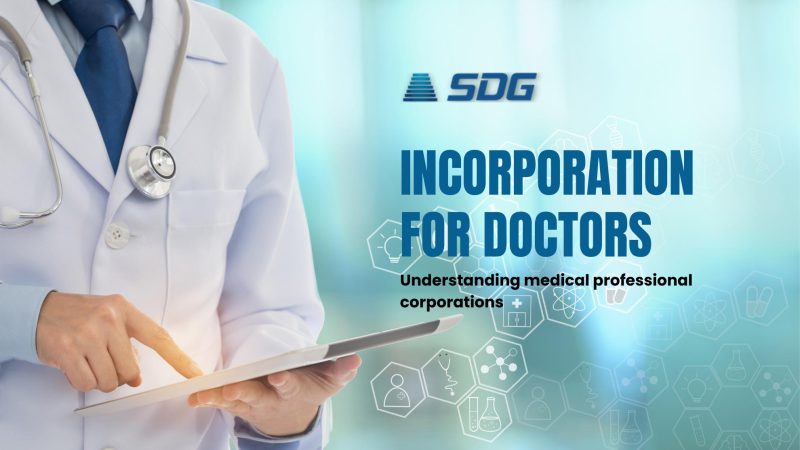 Apr 09
Were Your Tuition Credits Completely Used Up from Your School Years? Healthcare professionals in Canada can incorporate their practice to take benefit of certain tax advantages and liability protections. Medical...