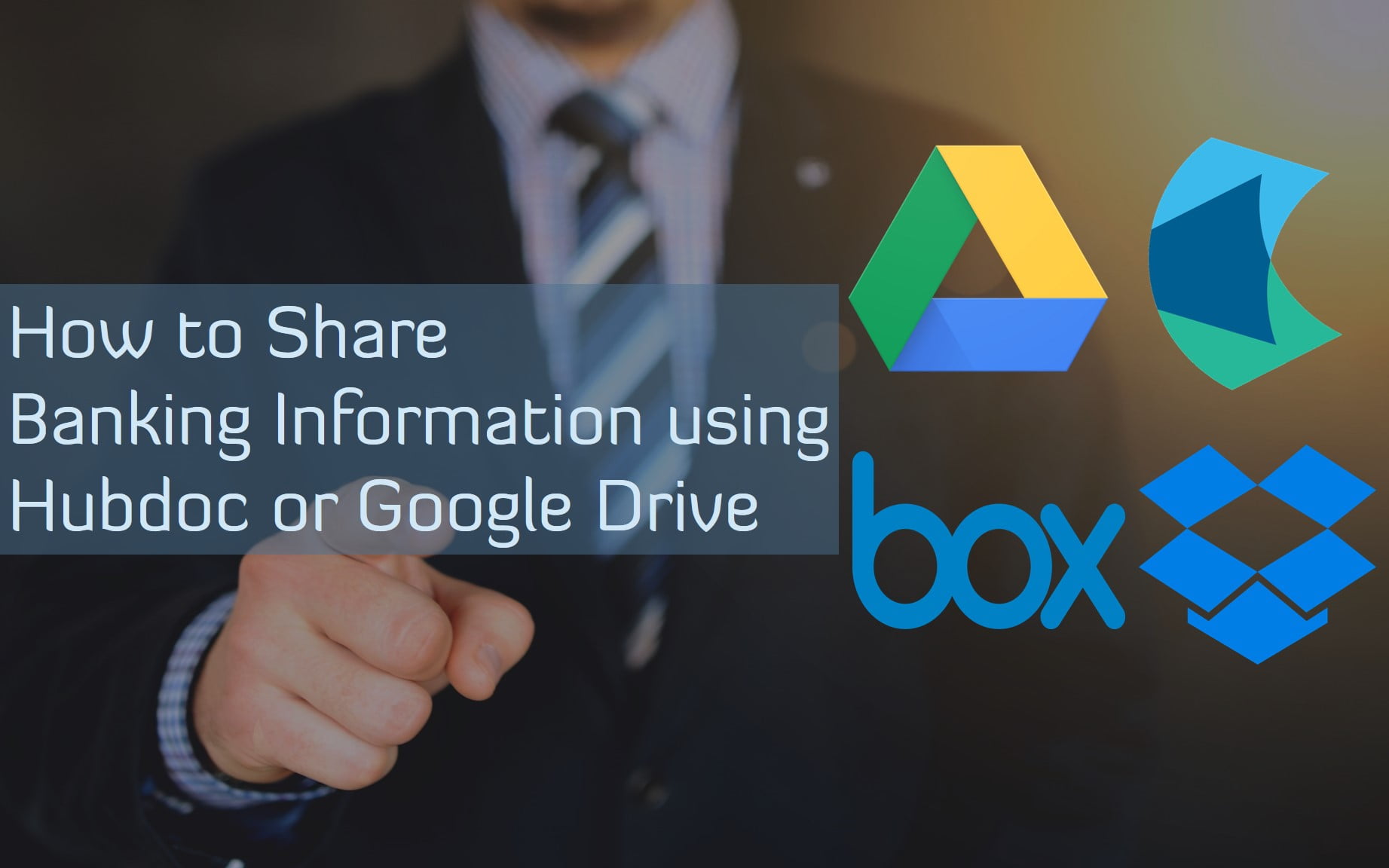 SDG Accountant's tutorial for clients on sharing their banking information with our firm or their accountant. These methods will allow their accountant to not lose track of any of their shared information that generally is lost in the e-mail or junk mail folders. This ensures that both the client and accountant are aware of any financial information relevant to the company i.e. supporting documents.
Hubdoc is a great tool for streamlining repetitive functions so business owners don't have to waste their precious time performing admin functions. It can centralize all financial documents into one place automatically. This means that every time your bank statements or credit card statements are issued, they are automatically pulled into the platform and ready to be accessed or downloaded by your accountant.
Similarly, Dropbox, Box and Google Drive have similar capabilities. The game changer is that these platforms do not automatically pull in this information. Business owners must automatically download these statements and organize them in the cloud drive. They are shared by our firm so we can have access to these folders as well.
The main point of your accountant having access to these documents is so at year end your accounts can be reconciled. Bank reconciliation is the process of matching the transaction activity from your bank records to the information on your financial accounting system (books). This process ensures there are no discrepancies between the 2. If there are then these will be investigated as to why that is happening. Examples of why there may be discrepancies between the books and banks are such things as uncleared checks that have been written but not deposited, uncleared deposits such as money received from a customer that has not been deposited into the bank account yet.
The information is not intended to constitute professional advice and may not be appropriate for a specific individual or fact situation. It is written by the author solely in their personal capacity and cannot be attributed to the accounting firm with which they are affiliated. It is not intended to constitute professional advice, and neither the author nor the firm with which the author is associated shall accept any liability in respect of any reliance on the information contained herein. Readers should always consult with their professional advisors in respect of their particular situation.